Lighthouse Worship Center
Email: info.lighthousewc@gmail.com
We invite you to join us this Sunday at 11 AM.
We will also be sharing our service on Facebook Live.
Our Wednesday night service will continue on Facebook Live at 7 PM.
Our first Wednesday evening service in the building will be on July 1st.
Our Cafe (9 AM) and Sunday School (10 AM) will begin on Sunday, July 5th.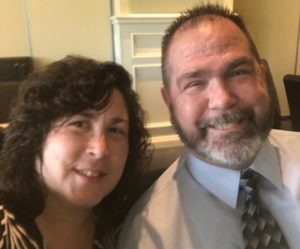 Welcome from Bishop and Susie
We welcome you to our website! Lighthouse Worship Center is a loving and caring church that seeks to minister to each individual person and every member of the family. We look forward to having you with us for one of our services and getting the opportunity to meet you!
You can contact us by phone at (248)476-7933.
– OUR VISION –
We are a R.E.A.L. church ministering to a world with real needs.
Elevating People and Community
Abundantly Alive in Word and Action
L

oving God and Our Neighbor
Serve in and Beyond His

House